Revolutionizing the Way You Connect, Play, and Thrive in the World of Sports & Fitness
4 min read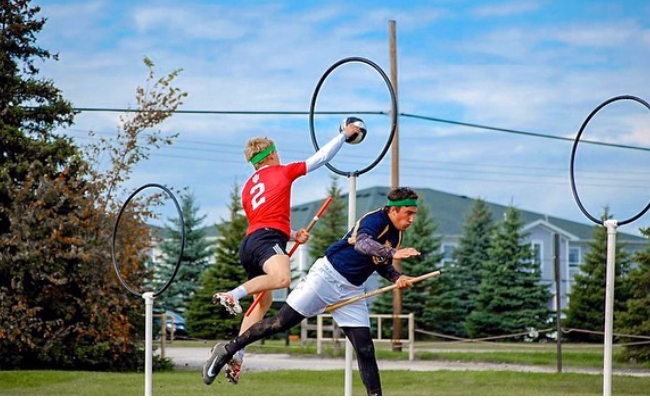 Are you a sports enthusiast looking for a platform that empowers you to connect, play, and thrive in the world of sports? Look no further! Connect2PlaySports.com is here to revolutionize your physical fitness journey. Our innovative platform offers a range of benefits, from free access to sports and fitness experiences to flexible scheduling for athletes of all skill levels. Get ready to unleash your sporting passion and join a community of like-minded individuals who share your love for athletic pursuits.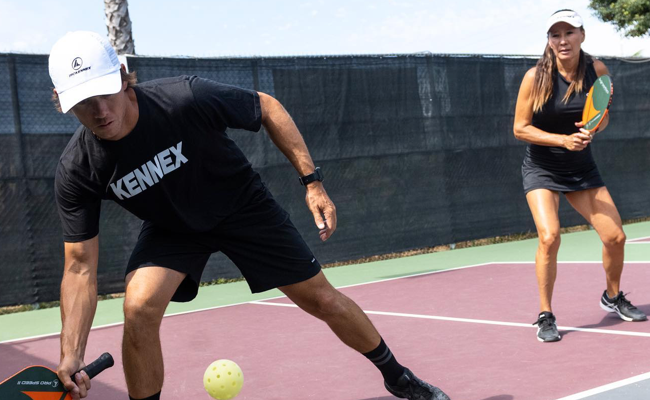 How Do Users Benefit from Connect2Play Sports?
Connect2PlaySports.com is designed to provide a wide range of benefits to its users, catering to the needs and preferences of sports enthusiasts of all levels. Whether you're a beginner exploring a new sport like quidditch or a seasoned athlete looking for more opportunities to play pickleball, Connect2PlaySports.com has something to offer.
Let's dive into the various ways in which Connect2PlaySports.com benefits its users:
Access to a Diverse Sports and Fitness Community: Connect2PlaySports.com connects you with a vibrant community of like-minded individuals who share your passion for sports and fitness. You can connect with fellow sports enthusiasts, join teams, and form new friendships, fostering a sense of belonging and camaraderie within the sporting world.
Wide Range of Active Lifestyle Opportunities: With Connect2PlaySports.com, you gain access to a vast array of opportunities to being active. Whether you're interested in team sports, subbing opportunities, individual activities, intramurals or recreational games, the platform provides a comprehensive selection to suit your preferences. From basketball and soccer to tennis and hiking, you'll find an abundance of options to explore and engage in.
Flexibility in Scheduling: Connect2PlaySports.com understands the importance of flexibility in today's fast-paced world. The platform enables you to participate in sports on your own schedule, allowing you to find and join games and teams that align with your availability. Say goodbye to rigid timetables and embrace the freedom to enjoy sports on your own terms.
Skill Development and Growth: Connect2PlaySports.com offers opportunities for athletes at all skill levels. Whether you're a beginner seeking to learn the basics or an advanced player aiming to improve your technique, the platform provides guidance to support your skill development and growth. Take advantage of the Coach's Corner to enhance your performance and achieve your goals.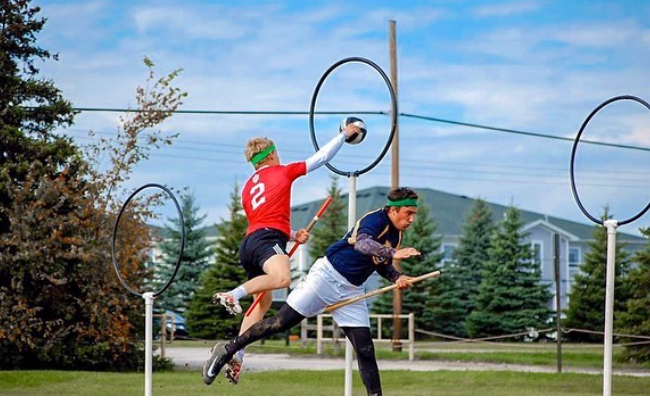 How to sign up for Connect2PlaySports.com?
Signing up for Connect2PlaySports.com is free, quick and easy. Follow these detailed steps to create your account and get in the game today.
Visit the Connect2PlaySports.com: Open your preferred web browser and go to the official Connect2PlaySports.com website.
Locate the Sign-Up Button or Sign-Up Here: To initiate the registration process.
Fill Out the Registration Form: You will be directed to the registration form page. Fill out the required fields with accurate information. The typical information requested includes:

Full Name: Enter your first and last name.
Email Address: Provide a valid email address that you have access to.
Password: Create a strong password for your account.

Read and Accept the Terms of Service: Carefully review the Terms of Service or User Agreement provided by Connect2PlaySports.com.
Complete the Captcha Verification: In order to verify that you are not a robot, you may be asked to complete a captcha. Follow the instructions and complete the captcha verification process.
Submit Your Registration: Once you have filled out all the required fields and completed the captcha verification, click on the "Submit" or "Sign Up" button to proceed.
Verify Your Email Address: After submitting your registration, you will receive an email from Connect2PlaySports.com with a verification link. Go to your email inbox, open the email, and click on the verification link to confirm your email address.
Set Up Your Profile: Upon email verification, you will be directed to set up your profile. This typically includes adding a profile picture, providing additional information about yourself (such as your bio or interests), and selecting your preferred sporting activities.
Explore Connect2PlaySports.com: Congratulations! You have successfully signed up for Connect2PlaySports.com. Take some time to explore the platform, browse available sports activities, search for teams or leagues, and connect with other sports enthusiasts.
Remember to regularly check your email and notifications for any updates, game invitations, or important announcements from Connect2PlaySports.com.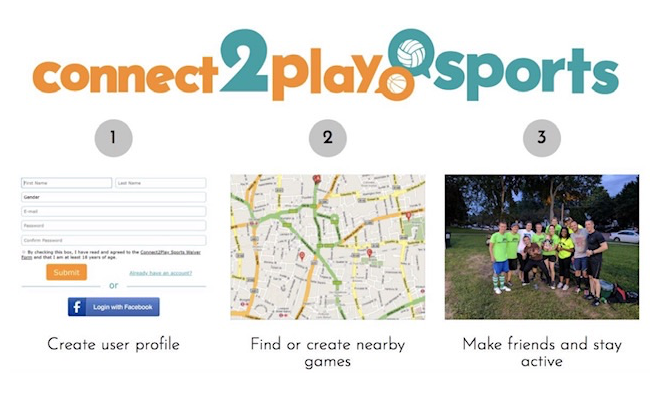 For more information on pickleball and quidditch please check out these links:
USA Pickleball Association: [https://www.usapa.org/] – The official website of the governing body for pickleball in the United States. It provides information on rules, tournaments, and resources for pickleball players.
International Quidditch Association (IQA): [https://www.iqasport.org/] – The official governing body for the sport of quidditch. Explore their website to learn more about the rules, tournaments, and teams involved in this unique sport.