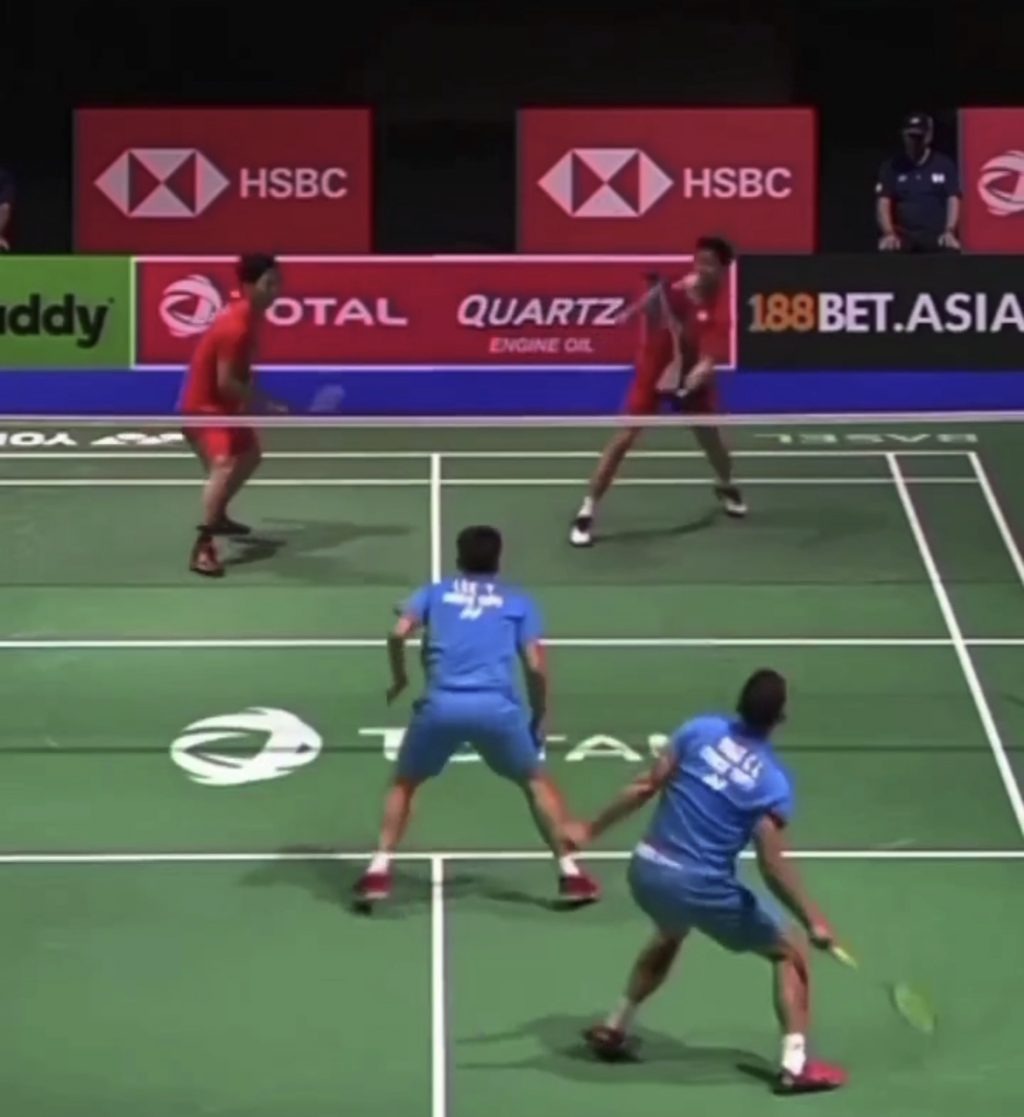 When it comes to showcasing the epitome of skill and dedication in sports, there's nothing quite like a game of badminton, especially when played in the exhilarating doubles format.
Doubles Dive Play: A Moment of Brilliance
In this remarkable video, you'll witness an extraordinary moment in the world of badminton. Picture this: a thrilling doubles match, the shuttlecock soaring through the air, and suddenly, one player dives headlong to make the impossible save. It's a breathtaking display of agility, teamwork, and sheer determination that you won't want to miss.
The Art of Doubles Play
Doubles badminton is a unique test of coordination and cooperation between two players. It requires not only individual skill but also an unspoken understanding between partners. The video captures the essence of this dynamic as players seamlessly move across the court, covering every inch with precision.
Why Connect2PlaySports.com?
If you're as passionate about badminton as we are, let us introduce you to Connect2PlaySports.com. The perfect platform for revolved around your life, on your schedule and for free. We're more than just a sports website; we're a community of enthusiasts who share your love for the game. Here's how we can connect you to other badminton enthusiasts and even help you find pick-up games for free:
Community: Join our vibrant community of badminton lovers from around the world. Share your experiences, tips, and tricks, and connect with like-minded individuals who are equally passionate about the sport.
Find Players: Looking for a partner to practice or play with? Use our player-finding feature to connect with other badminton players in your area. You might just find your perfect doubles partner!
Events and Tournaments: Stay updated on local badminton events, tournaments, and meetups. Whether you're a casual player or a competitive one, you'll find opportunities to participate and showcase your skills.
Join the Badminton Community
At Connect2PlaySports.com, we're all about connecting sports enthusiasts like you. Furthermore, whether you're a beginner looking to improve your skills or a seasoned player seeking new challenges, our platform has something for everyone. Sign up for free here.
In conclusion, don't miss out on the latest badminton highlights, like the incredible dive play we've just shared. Join us today, and let's keep the badminton spirit alive, one shuttlecock at a time!
Want more best of the POTD? Check it out here.