Best Fog and Sweat-Proof Sunglasses for Workouts and Playing Sports
6 min read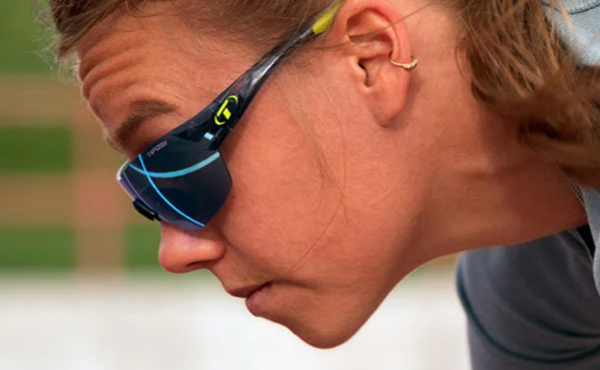 Are you tired of constantly adjusting your sunglasses during intense workouts and exhilarating adult intramural sports? Say goodbye to foggy lenses and slipping frames! We've got you covered with the ultimate lineup of fog and sweat-proof sunglasses that blend performance with style. Whether you're hitting the track, running that extra mile, or competing in adult recreation sports, these shades will keep up with your every move. Join us as we dive into the world of eyewear engineered to withstand the toughest challenges.
1. Why Settle for Less? The Importance of Top-Notch Sunglasses
When it comes to workouts and adult intramural sports, every advantage matters. You wouldn't compromise on your training gear, so why settle for subpar sunglasses? Imagine sprinting towards the finish line, only to be hindered by fogged-up lenses. It's time to invest in eyewear that complements your dedication and drive.
2. Unveiling the Science: How Fog and Sweat Impact Your Vision
Ever experienced the frustration of blurred vision due to foggy lenses? Or the annoyance of sweat dripping onto your shades? These challenges are not just distracting; they can affect your performance and even your safety. Understanding the science behind fog and sweat-resistant sunglasses will empower you to make the right choice for your active lifestyle.
3. The Ultimate Fusion: Performance and Style
Why settle for function without flair? Fog and sweat-proof sunglasses marry cutting-edge technology with fashion-forward designs. Ventilation systems keep fog at bay while enhancing the cool factor. Wraparound frames not only ensure a secure fit during rapid movements but also elevate your style game.
4. Elevate Your Sports Experience: Tailored Lens Tints
Ever wondered why athletes opt for different lens tints? The right tint can enhance your visual experience, giving you an edge in various sports. From running to adult intramural sports, discover the best lens tints for different activities. Dark tints for high-intensity sports and amber tints for low-light conditions will have you performing your best under any circumstances.
5. Leading the Pack: Top Brands Redefining Sports Eyewear
Step into the world of sports eyewear giants that have revolutionized the game. Oakley, Nike, and Smith Optics have made it their mission to craft sunglasses that keep up with your active lifestyle. Dive into the features that make models like Oakley Prizm Road and Nike Vaporwing the top contenders in the fog and sweat-proof arena.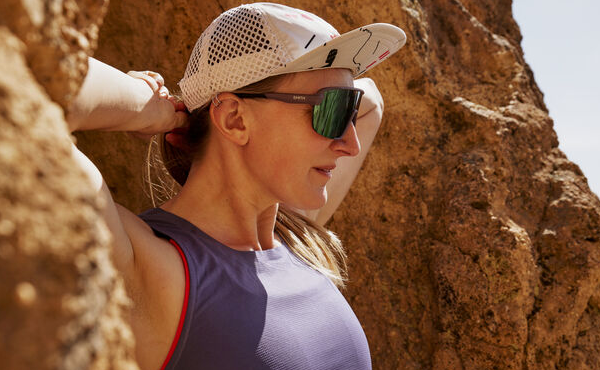 6. The Perfect Fit: Frame Selection for Athletes
A secure fit is non-negotiable when it comes to sports sunglasses. Delve into the realm of frame materials that balance comfort, durability, and style. Lightweight polycarbonate and TR-90 frames provide a featherlight feel without compromising resilience. Learn why wraparound frames are the unsung heroes of the sports eyewear world.
7. Beyond the Basics: Advanced Features for Athletes
Ready to take your eyewear game to the next level? Explore advanced features like polarized lenses and photochromic technology. Say goodbye to blinding glare with polarized lenses, and seamlessly transition between indoor and outdoor settings with photochromic lenses. For contact sports enthusiasts, discover the world of impact-resistant options that prioritize both safety and style.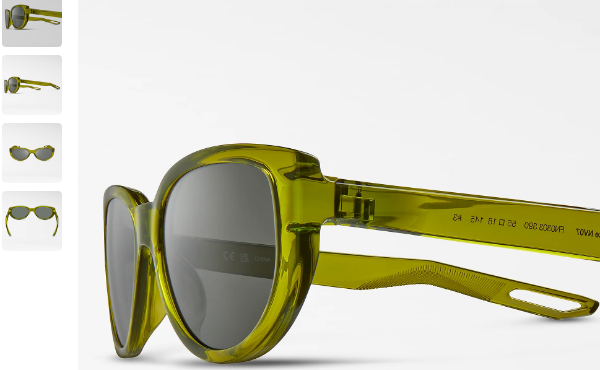 8. Longevity 101: Care Tips for Your Athletic Eyewear
Investing in fog and sweat-proof sunglasses is just the beginning. Proper care and maintenance are essential to extend their lifespan. Learn how to clean your lenses without compromising their performance, and ensure your shades stay in pristine condition by storing them in protective cases.
9. Real Athletes, Real Stories: User Reviews and Testimonials
What better way to understand the impact of fog and sweat-proof sunglasses than through the experiences of real athletes? Discover firsthand accounts of how these eyewear heroes transformed workouts and sports for the better. From marathon runners to soccer enthusiasts, their stories will inspire you to take your game up a notch.
10. Making the Choice: Comparing Top Models
Get ready for a head-to-head showdown as we analyze some of the leading fog and sweat-proof sunglasses in the market. From the Oakley Prizm Road's color-enhancing lenses to the sleek Nike Vaporwing's aerodynamic design, we'll help you navigate through the best options for your active pursuits.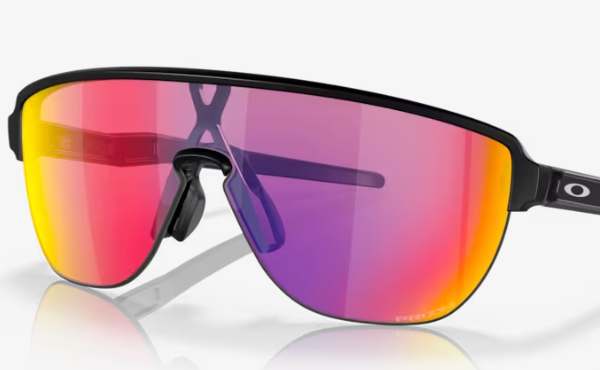 11. Unleash Your Inner Athlete on a Budget
Quality eyewear doesn't have to come with a hefty price tag. Discover budget-friendly options from brands like Tifosi and Under Armour that cater to both performance and affordability. With shatterproof lenses and stylish designs, you won't have to compromise on quality or your bank account.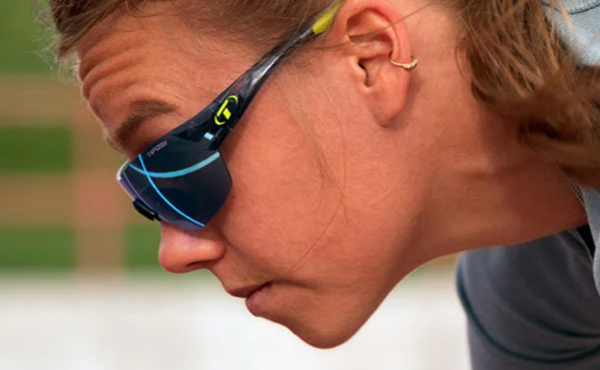 12. Expert Tips for Prolonged Eyewear Excellence
Unlock expert insights on how to make the most of your fog and sweat-proof sunglasses. Learn the tricks to ensure their longevity, from cleaning routines that preserve their performance to maximizing UV protection. With these tips, your eyewear investment will continue to pay dividends.
Unveil Your Potential with Fog and Sweat-Proof Sunglasses
Are you ready to experience sports eyewear that matches your determination? Fog and sweat-proof sunglasses are the ultimate companion for your workouts and adult intramural sports adventures. From combating fog and sweat to enhancing your style, these shades are designed to elevate your performance while keeping you in vogue. Say hello to clear vision and unwavering focus – it's time to conquer your fitness goals with the best sunglasses by your side.
FAQs
Q1: Can I wear these sunglasses for everyday use as well? Absolutely! While they excel in workouts and sports, fog and sweat-proof sunglasses are versatile enough to accompany you in your daily activities too.
Q2: Are replacement lenses available for these sunglasses? In many cases, yes. Check with the manufacturer or retailer to see if replacement lenses are available for your chosen model.
Q3: How do I choose the right lens tint for a specific sport? Consider the lighting conditions of the sport. Dark tints are great for bright outdoor conditions, while amber tints enhance contrast in lower light situations.
Q4: I wear prescription glasses. Can I get fog and sweat-proof sunglasses with prescription lenses? Absolutely! Many brands offer the option to customize your sports sunglasses with prescription lenses, ensuring clear vision while you conquer your fitness goals.
Q5: Do these sunglasses provide UV protection as well? Yes, most fog and sweat-proof sunglasses offer UV protection, safeguarding your eyes from harmful ultraviolet rays.
Want More Reviews on Gear? Check out Connect2PlaySports.com Coach's Corner!
As an athlete, your choice of eyewear can significantly impact your performance on the field and during workouts. With the sun shining bright and intense physical activities demanding your focus, selecting the right sunglasses becomes crucial. That's where the Connect2PlaySports.com Coach's Corner steps in. This invaluable resource is dedicated to helping athletes like you pick proper sunglasses that excel both in the gym and on the field.
1. Navigating the Coach's Corner: Your Ultimate Guide
Welcome to the Coach's Corner, your go-to destination for expert advice on sports gear. From understanding the importance of proper eyewear to exploring the science behind lens technology, this corner is designed to empower athletes to make informed decisions.
2. The Athlete's Dilemma: Sunglasses for Workouts and Intramural Sports
Are you tired of sunglasses that slip during intense workouts or hinder your vision on the sports field? The Coach's Corner addresses this common dilemma and offers solutions tailored to athletes' unique needs.
3. The Science Behind Lens Technology: Enhancing Performance and Protection
Discover how the Coach's Corner delves into the intricacies of lens technology. Learn about the nuances of polarization, UV protection, and anti-fog coatings. Inner links guide you through articles that break down these technical aspects into athlete-friendly language.
FAQs
Q1: How do I access the Coach's Corner on Connect2PlaySports.com? Simply visit our Coach's Corner page after signing up to explore a wealth of articles and insights tailored to athletes.
Q2: Are the recommendations in the Coach's Corner suitable for different age groups? Absolutely! The Coach's Corner caters to athletes of all ages, helping each individual find the perfect eyewear for their unique needs.
Q3: Can I suggest topics for future Coach's Corner articles? Certainly! We value athlete feedback. Feel free to contact us with your suggestions and ideas for future articles.
Don't forget to check out our latest blog on the Hottest Athletic Shorts for Men and Women!