How do I sign up as an individual, team, league or organization?
Sign up is FREE and easy for individuals (to play pickup games), teams, leagues and organizations. Here is the link to get in the game! To learn more, check out our User Tutorial Video below.
What type of organizations can sign up?
Community centers, recreational leagues, corporations, colleges, parks and intramurals. Click this link to set up, organize your league(s) and start connecting to teams and players in your area. To learn more, check out our Organization Tutorial Video below.
I am new to the area and do not have a team. How can I get started?
Connect 2 Play Sports makes matching and connecting you to teams, sports and fitness-minded individuals and leagues in your area free and easy by utilizing our Gamefeed map and your personalized settings. Based on your personalized settings of sports and fitness you are interested in playing and your availability, you are matched to teams and pick-up games happening around you.
What is a pick-up game?
A pick-up game is a game that has been casually or spontaneously initiated by an individual or group of players. Pick-up games generally do not have officials or referees, which make them less structured than regular games. Pick-up games are a great way to meet new people, get active and try new things!
What do the levels of play mean?
A - Competitive; teams and players have played the sport for a long time. Very organized and players may have speciality positions.

B - Upper Intermediate; teams and players have played the sport a long time and teams are well organized

C - Intermediate; players may be new to sport but are seeking a little more competition. Social aspect focus.

D - Beginners or new teams.

Recreational - Lowest level of competition; beginners or social league.
What's the Coach's Corner?
The Coach's Corner is a free open discussion forum for users to connect with other users, coaches and trainers.
The Coach's Corner includes Announcements, Coach / Trainer Advice, Rules Discussion, Fields and Facilities, Gear Review, Nutrition and general topics introduced by users.
We created this page so our users could improve performance, exchange advice and learn more about sports and fitness.
How do I become a verified coach or trainer? What are the benefits?
Applying to be a verified coach and trainer on our website is free. After we review and approve your credentials, you will receive a verified medal next to your user name along with social media exposure to our users.
Here is the link to sign up and become a coach or trainer!
How do I earn trophies?
Get in the game and start playing today to earn trophies. And with your help, we keep track of your stats.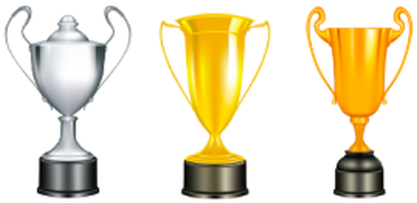 What sports games and fitness activities does Connect2Play Sports offer?
Archery, Archery (Adaptive), Axe Throwing, Backpacking, Badminton, Baggo, Ballet, Baseball, Basketball, Basketball (Adaptive), Beer Pong, Billiards, Birdwatching, Bocce, Bowling, Bowling (Adaptive), Boxing, Broomball, Canoeing, Canyoneering, Climbing (Rock), Climbing (Wall), Cornhole, Cricket, Croquet, Cross Country Skiing, Curling, Cycling (Class), Cycling (Road), Darts, Disc Golf, Dodgeball, Dodgeball (Trampoline), Fencing, Fishing (Ice), Fishing (Sport), Foosball, Football (Beach), Football (Flag), Football (Tackle), Footgolf, Footvolley, Four Square, Geocaching, Golf, Golf (Mini), Handball, Hang Gliding, Hiking, Hip Hop Dancing, Hockey (Field), Hockey (Floor), Hockey (Ice), Hockey (Pond), Horseshoes, Ice Skating, Jay Alai, Jenga, Judo, Kan Jam, Karate, Kayaking, Kickball, Kickball (Adaptive), Kickboxing, Kitesurfing, Knockerball, Kubb Lawn Game, Kung Fu, Lacrosse, Ladder Toss, Laser Tag, Lawn Bowling, Lawn Darts, Lawn Twister, Longboarding, Mountain Biking, Paddle Boarding, Paintball, Pickleball, Pilates, Quidditch, Racketball, Ring Toss, Roller Derby, Rollors, Roundnet, Rowing, Rugby, Running (5K training), Running (Marathon Training), Running (Trail), Sailing, Shooting (Clay), Shooting (Target), Shuffleboard, Skiing, Skydiving, Snowboarding, Snowshoeing, Soccer (Adaptive), Soccer (Indoor), Soccer (Outdoor), Softball, Spikeball, Squash, Streetball, Surfing, Swimming, Tennis, Tennis (Table), Tetherball, Trampoline Fitness, Trenchball, Triathlon Training, Ultimate Frisbee, Volleyball (Indoor), Volleyball (Sand), Walking, Wallyball, Washers, Water Polo, Water Polo (Inner Tube), Wiffleball, Windsurfing, Wrestling, Yard Yahtzee, Yoga
The sport I am interested isn't listed. Can you ap it to Connect2Play Sports?
Yes we can! Please E-mail us.