About Us
The Story
Connect2Play Sports is proud to be the social sports network and a Minnesota grown start-up. The idea for Connect2Play Sports came to me on a warm summer day before a kickball game that started at 6 pm. We were short two players and had another stuck in rush hour traffic. I jokingly said to another teammate, "I wish we could just order up a few subs like you would do if you were placing an online pizza order." And here the idea for Connect2Play Sports was born!
Our Goal
Our website is a tool for all users, regardless of gender, age and fitness level. Our goal is to get people together, get moving and experiencing what their community has to offer. Connect2Play Sports offers instant access to sporting events and fitness activities going on at this very moment. And by having the widest variety of these events and activities available to our users, they have the opportunity to sub on sports teams in need and create pick-up games. Complete your team, stay active and meet new people with Connect2Play Sports. The future of recreational and intramural sports and fitness is here.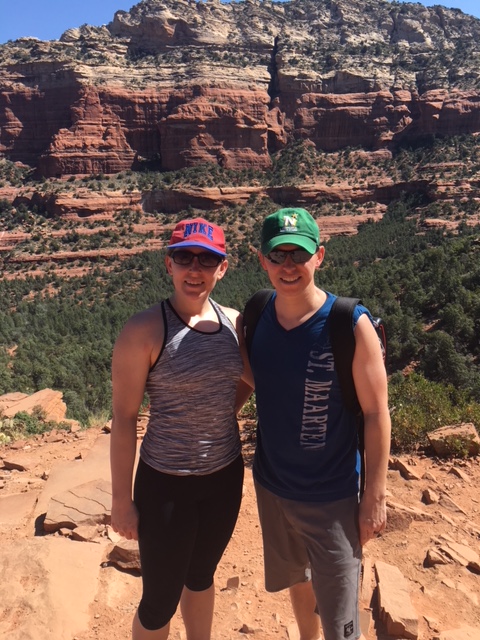 Meet the Owners
Sarah and Tyson enjoying the outdoors. We brought our passion for being active and our experiences as coaches to make this website. We wanted it to be a tool where anyone, regardless of gender, age and ability can get together, get moving and make new friends.
This website is a combination of today's technology teaming up with yesterday's old school neighborhood shoutouts. It is dedicated to a time when we got out of the house to get to know the people around us and be active.
Additional contributions to this website were made by Design U.
Contact
Questions? Leave your name, email, and question below and we'll get back to you as soon as we can!